Historic yet Stylish
Take a stroll through Barbados of yesteryear and learn about the historical and cultural significance of The Atlantis Hotel and the surrounding areas.
History
The Atlantis Historic Inn is located in Tent Bay, St. Joseph and was one of the first hotels to exist on the East Coast of Barbados. This was made possible by the new railway line that was constructed in 1883 which lead to the East Coast (Belleplaine area). Prior to the completion of the Barbados railway, travelling across this beautiful tropical island was very difficult as the only mode of transport back then was by horse and cart.
The Atlantis Historic Inn was first owned and operated by Emmeline McConney, and has, over the years, changed hands several times. The late Mrs. Enid Maxwell was the longest standing owner, who operated the hotel for over 40 years. Then, the Haynes family (Sir Richard Haynes), a prominent Barbadian, was the last owner and in 2008 sold the property to the new owners, the Kirby/Warden families. The Kirby/Warden families completed a full refurbishment of the property in 2009 which should see it through the next 100 years!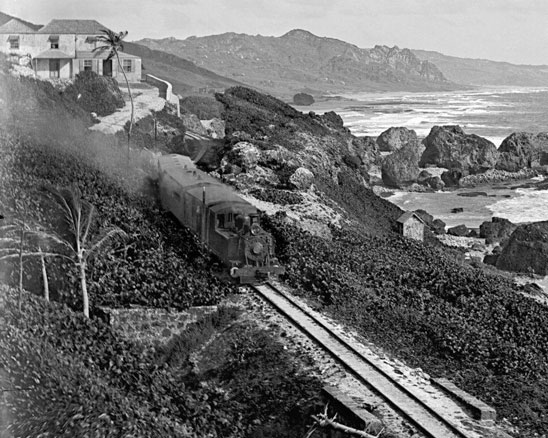 The Perfect Place To Get Windswept
This hotel is slightly off the beaten track but an ideal base for those who want to spend a few days in peace and quiet. Not much of a beach and swimming in the sea not advised unless of course you enjoy surfing, in which case you are in heaven! The hotel has its own pool and a lovely restaurant with stunning views of the Atlantic coast.
maxhill - United Kingdom