Authentic, West Indian Cuisine & Hospitality
The Atlantis has gathered a strong following for its famous Barbadian buffets served on Sundays.
A Wonderful Place for Special Occasions
We are thrilled to welcome you back to the restaurant at The Atlantis Historic Inn. Reservations are strongly encouraged to avoid disappointment.
For hotel guests, a Room Service Delivery Menu is available on Tuesdays, Thursdays and Sunday evenings where you can order dinner as needed. These meals can be enjoyed in our Guest Lounge on the ground floor. For late arrivals, we also have a special Room Service Menu which is available. Please Contact us for more information.
Our famous West Indian Sunday Buffet Lunch has also resumed. Our Breakfast Buffet is every second Saturday and last Sunday of the month. The menus are varied and offer authentic Bajan and Caribbean cuisine using fresh local ingredients prepared by our culinary team.
The restaurant now has the capacity to comfortably accommodate up to 120 persons and this increases for private functions. The Atlantis Historic Inn is a wonderful place for a special occasion, whether you're celebrating a birthday, wedding or family reunion. Contact us to receive more information on our Function Packages.
Please view our menus below: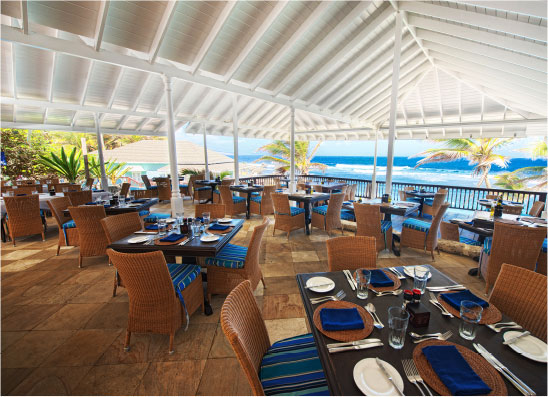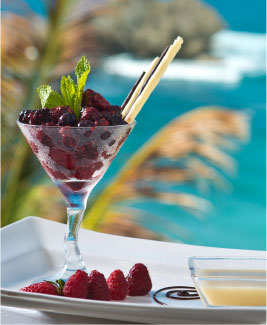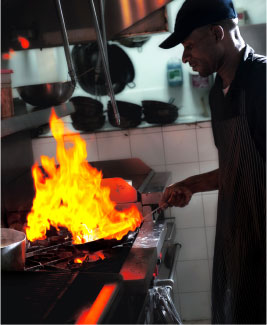 Make A Reservation
Opening Hours


Breakfast: 8am to 10am Daily (latest reservation time 9am)
All Day Dining: 12pm to 7pm Monday, Wednesday, Friday, Saturday (latest reservation time 7pm), 12pm to 3:30pm Tuesday, Thursday and Sunday.

Reservations are recommended to avoid disappointment.
Please Note
Your reservation is NOT confirmed until we have replied to you by email or phone.
All prices in Barbados dollars (USD$1 = 1.98 BDS$).
Prices include VAT.
A service charge of 12.5% will be added to your bill.
We accept VISA, MasterCard, BBD, USD, GBP, CAD or EUR cash only.
Please advise wait staff of any allergies before you place your order.
Seating requests will be acknowledged but are NOT guaranteed.
We do not take 1:30pm bookings on Sundays.
Atlantis Historic Inn Buffet Deposit Policy
Effective January 1st, 2022
For All Buffet reservations of 6-11 persons, a deposit of $250 BBD is payable to confirm the booking.
For All Buffet reservations of 12-19 persons, a deposit of $500 BBD is payable to confirm the booking.
For All Buffet reservations of 20+ persons, a deposit of $1000 BBD is payable to confirm the booking.
All deposits are fully refundable if cancelled 24 hours or more prior to the reservation time with the exception of Easter Sunday, Mother's Day and Christmas Day where cancellations must be made 48 hours prior to the reservation time.

The Perfect Place To Get Windswept
This hotel is slightly off the beaten track but an ideal base for those who want to spend a few days in peace and quiet. Not much of a beach and swimming in the sea not advised unless of course you enjoy surfing, in which case you are in heaven! The hotel has its own pool and a lovely restaurant with stunning views of the Atlantic coast.
maxhill - United Kingdom