Celebrations at The Atlantis Historic Inn
By on 28 Oct, 2020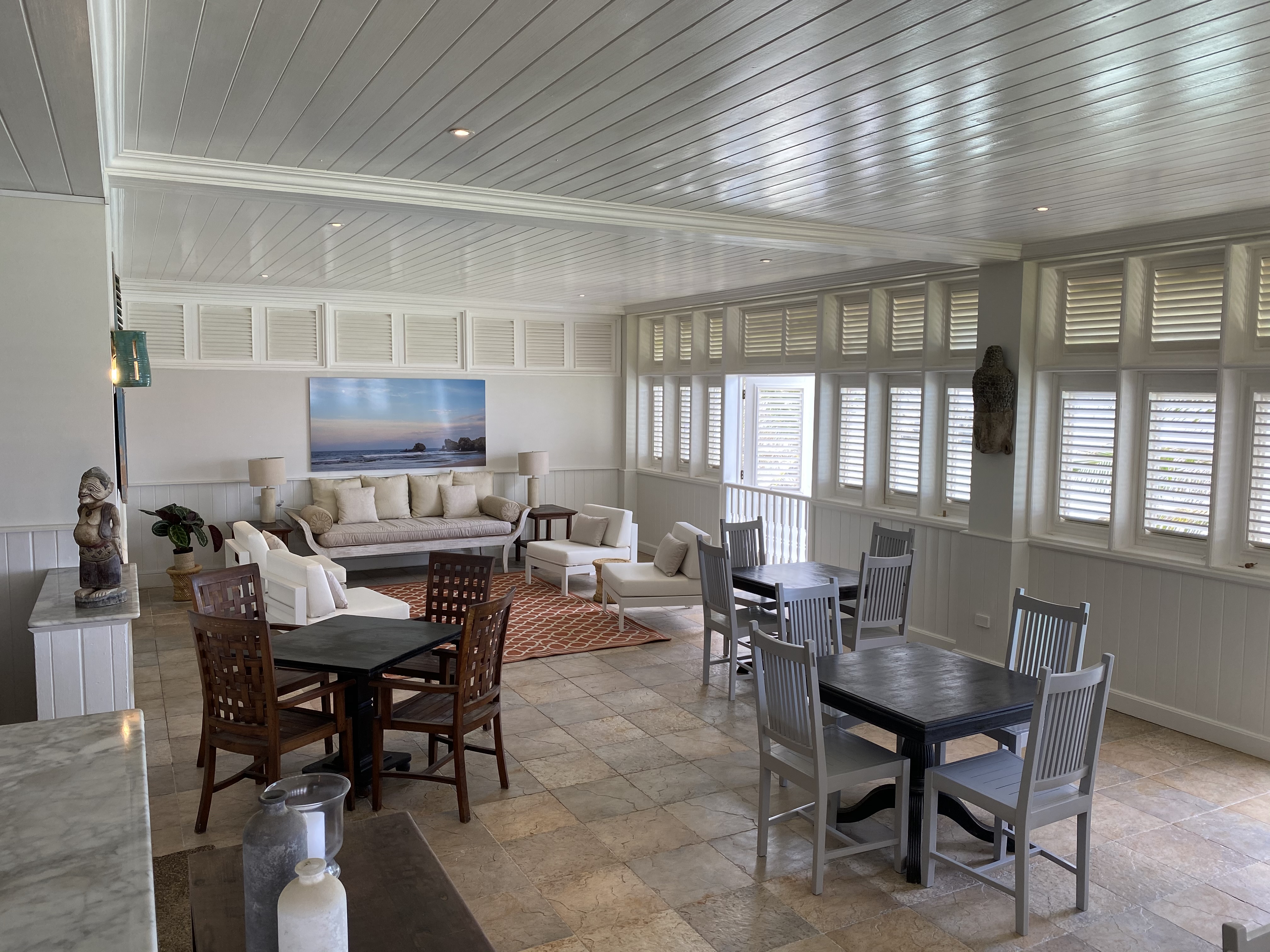 Having a celebration with friends? Why not book our entire main building of seven rooms for two or three nights? Incredible rates starting from $820 USD per night for two nights OR $720 USD per night for three nights or more. These rates include all taxes and the Government Room Levy and covers a maximum of 14 guests (7 rooms x 2 guests each).
Housekeeping is provided once every three nights. A personal chef can be hired in advance to prepare your breakfast, lunch and dinner daily using the communal guest kitchen at a rate of $150 USD per day or part thereof. This is based on $40 USD (breakfast), $50 USD (lunch) and $60 USD (dinner). Guests will need to provide their own food items for our chef to prepare.
Please contact us at 1-246-433-9445 or email us to check availability for the main building and make a reservation.
CANCELLATION POLICY FOR SHORT GROUP STAYS
We recommend that our guests take out insurance against possible cancellation charges as shown below. If the accommodation is re-let for the full period of the booking, there will be no charge. In the case of early check outs, the full deposit is applied to any cancelled nights of a confirmed reservation.
DEPOSIT REQUIREMENTS
Full payment for the group reservation for the main building is required at time of booking. Cancellation less than 14 days prior to arrival will result in forfeiture of this deposit.
There will be no refunds for early departures and no-shows will forfeit the initial deposit charged.